Ridges Reverb
$

185.00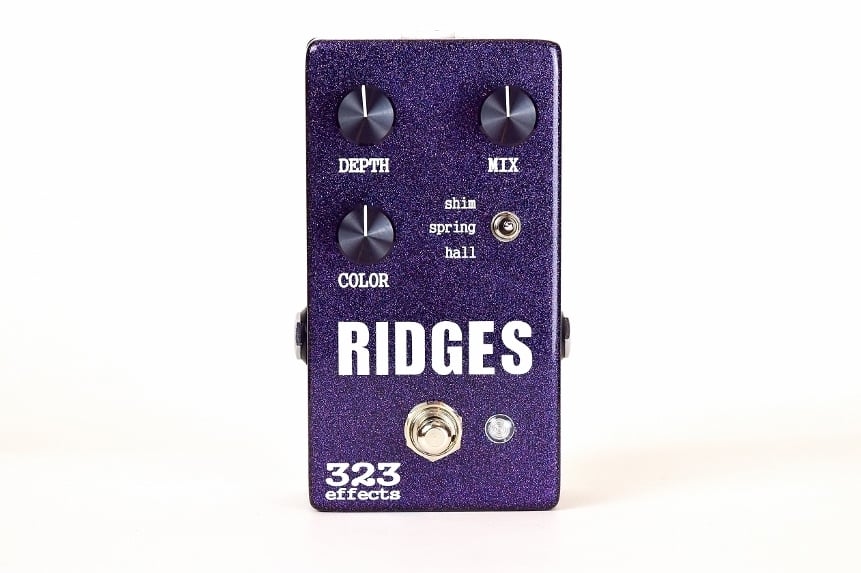 The Ridges Reverb is here to satisfy all your verby needs in one small package. Fill out your tone with subtle amp style verb or go completely over-the-top ambient with seemingly never-ending trails, it's up to you! Your beloved guitar tone will be preserved through the analog dry signal path, but you can dial in just the right amount of verb for your taste.
The Ridges features three reverb modes – Spring, Hall, and Shimmer.
The Spring mode provides a lively spring tank response. In this mode the Depth knob gives decay times from about 20ms to 500ms. The Color knob dampens the high end response, effectively giving versatile control over the "springy-ness" of the decay. This mode is perfect for adding in a little depth to fill out your playing, or get a short, dense response with the depth knob down and mix knob up.
The Hall mode is capable of almost endless decay, for huge cathedral sounds, or roll back on the Depth knob to keep it at bay. In Hall mode the Color knob acts as a filter. At its max setting, the low end of the trails is rolled off progressively as the the sound decays for a brighter, more airy verb. As the Color knob is turned CCW, the decay becomes darker, adding warmth and depth.
The Shimmer mode is similar to the Hall in its Depth, but adds regenerative octaves to the decay. Here the color knob controls the amount of shimmer mixed into the trails. At is minimum setting, there is no shimmer, and the max setting is full out shimmery goodness!
Features:
Die cast aluminum enclosure
Blue sparkle powder coat
Screen printed graphics
Black aluminum knobs
Relay-based True Bypass operation for silent switching
Power with standard +9VDC center negative supply
No battery option
White super bright indication LED
Share